At Royal we set continuously high standards throughout our supply chain which enable us to safely deliver fresh and high quality goods to our customers each day.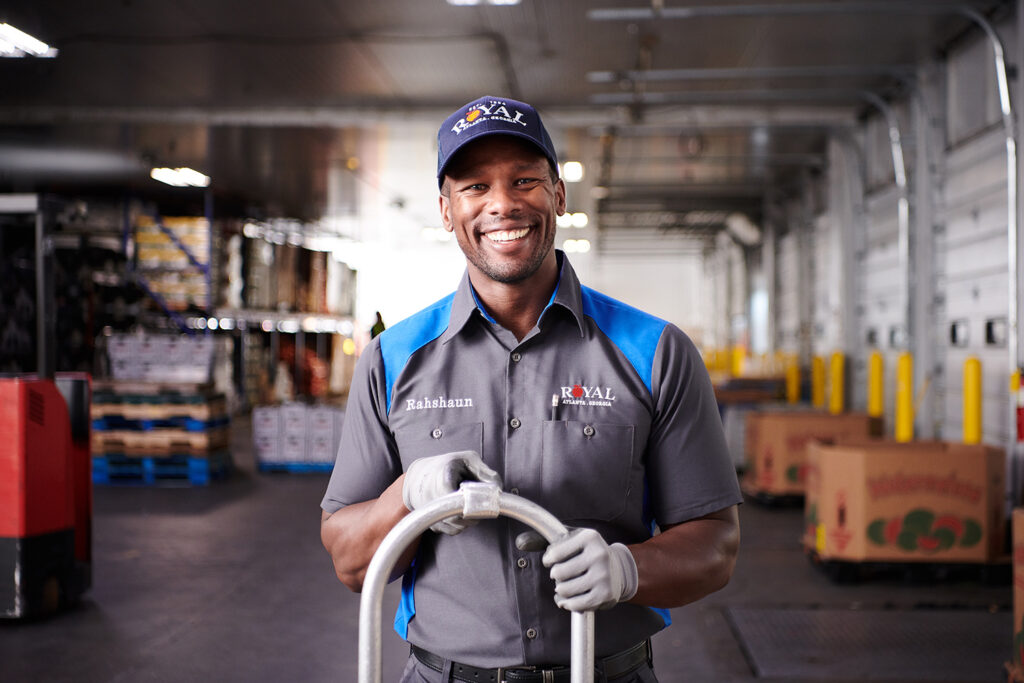 Our drivers are the best of the best – extensive training and the latest fleet safety and monitoring technology results in drivers that strive to get your goods to you in optimal condition and on time every delivery. With over 90 trucks dispatched across the Southeast each day, Royal prides itself on our trucks looking as good as our produce. That's why our fleet has an average lifespan of fewer than three years. Each Royal delivery will arrive via a fully refrigerated truck with temperatures maintained to preserve freshness and quality. The temperature of each truck is monitored by our dispatch team via real-time temperature reporting. GPS satellite tracking allows our team to track vehicle locations ensuring we're meeting delivery windows.
Royal is committed to delivering safe, sustainable, local foods while minimizing our carbon footprint because it's the right thing to do for our planet, community and future.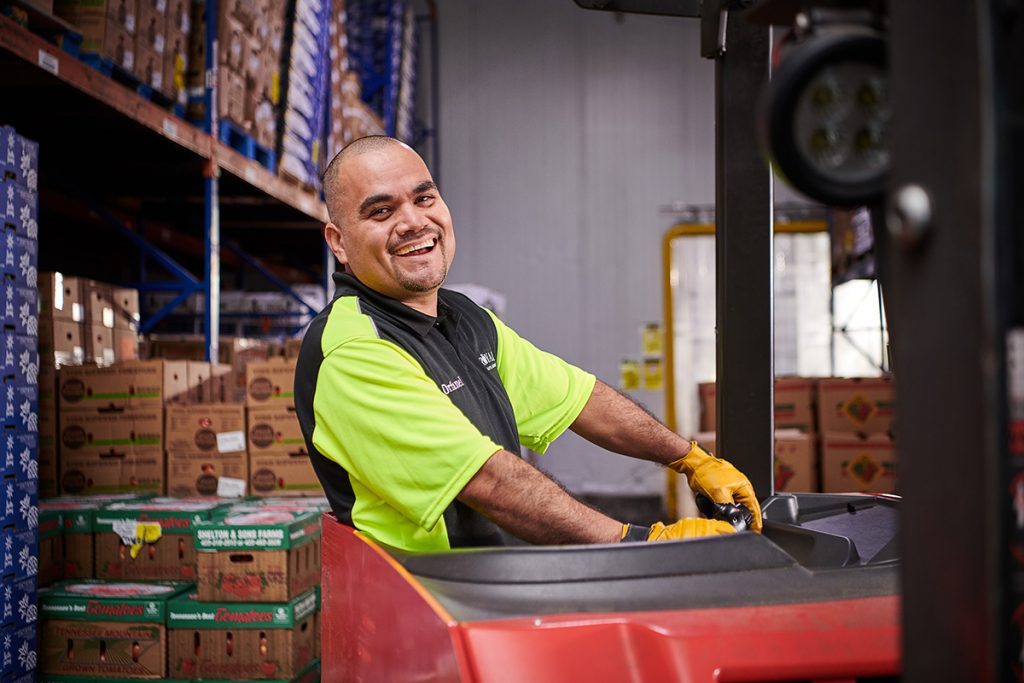 The Royal Difference Focuses on Food Safety-driven, Quality, On-time Produce
Our state-of-the-art facility keeps food integrity and safety the central focus of our operation. With 56,000 sq. ft. of independently-zoned computer-monitored cold storage space we are able to establish the ideal climate for each commodity. Routine inspections and annual audits by Primus GFS, an independent third-party auditor, maintains our food safety standards. We invite our customers, both present and potential, to tour our facility and experience the Royal difference.
Royal Food Service has been certified by the Green Business Bureau as an environmentally responsible business. Royal has achieved Green Platinum tier status by adopting principles and practices that demonstrate a superior commitment to conserving the environment and making the environment a healthier place for our customers, employees, and community. We appreciate your continued support of Royal Food Service and thank you for your commitment to sustainability.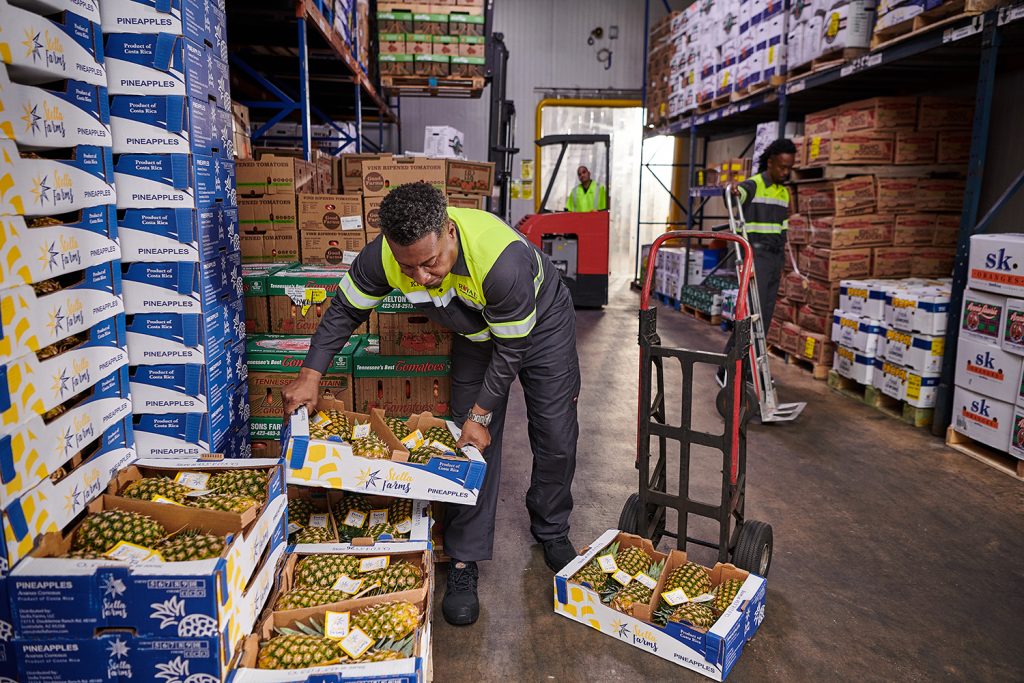 ROYAL NOURISHES COMMUNITIES WHILE CONSERVING RESOURCES.